Book Now !
0845 077 4056
training.network81
@btconnect.com

Need training tailored to your needs, then choose your units or even request a new unit.

Gain credits from OCN as you learn.

Enhancing Opportunities for Children with Special Educational Needs and Disabilities
Network 81 is a national charity that provides advice and information to parents and carers on a wide range of school based issues including exclusion, admissions, special educational needs, bullying and attendance.
We are passionate about improving the life chances of children with Special Educational Needs and Disabilities.
We know that the right education can make a difference to the lives of children and young people.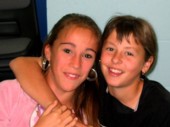 Our objective
We are working to help children and young people through our helpline, advocacy and comprehensive training for teachers, parents, carers, SENCOs, social workers, therapists, local authority education officers, charity workers and volunteers.
We make a difference
www.network81.org
Registered Charity No. 1061950
Company Limited by Guarantee.
Registered in England No 3334432

Updated 01/04/2011